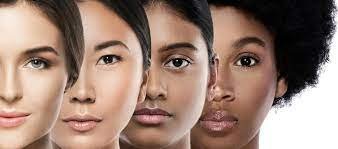 Rich, even color, vibrant glow, and silky smooth texture are all characteristics of beautiful skin. To achieve that, you must create a trustworthy skincare routine that includes selecting the right products. Although it might seem intimidating initially, with a bit of information, you can soon find yourself navigating the skincare industry like a pro.
Choosing the best skin care products: Some advice
There are expensive creams, serums, masks, and ointments, making selecting skincare products difficult, especially if you are unsure what you need or where to start. Since every person's skin is unique, finding the right products to help, you achieve your skincare goals and developing your routine to care for it are necessary.
Know your skin type.
Understanding your skin type is the best place to start when creating a skincare routine. Choose between combination, dry, sensitive, or oily skin types. The idea is to add skincare products made specifically for your skin type to your regimen.
Let us say you choose a product meant for oily skin even though you have dry skin. You will make your dry skin even worse if you do that. Do your research first because you cannot select the proper products if you are unaware of your skin type.
Know your needs
Spend some time thinking about your skin's needs. We suggest making fine lines look less noticeable. You may want to reduce the look of large pores or stubborn acne that will not go away with your regular regimen. The solutions you choose must effectively handle the issues that worry you the most.
Know the basics
Regardless of skin type, the four skincare commandments form the basis of every effective routine. Keep the commandments in mind:
Cleanse
Choose a basic cleanser that does not dry out your skin regardless of skin type. Your skin picks up dirt, bacteria, and other pollutants throughout the day, even if you are unaware of it. A good cleanser removes the accumulation of oil, dead skin cells, and other impurities while keeping your skin clean.
Hydrate
Skin that is adequately hydrated looks more supple, vibrant, and healthy and is more resistant to issues like wrinkles. Every skincare routine ought to include a good moisturizer. Water must flow continuously through the outer layers of your skin. Key ingredients like hyaluronic acid, which attracts and hold moisture to the skin, should be considered when looking for hydrating cosmetics.
Protect
Your skin can suffer terrible effects from Mother Nature, including UV ray damage and high humidity. In addition to making your skin look lifeless and dull and accelerating aging, the weather can harm and aggravate skin sensitivities.
No skincare regimen is complete without a product to protect your skin from the effects of everyday life. Your skin will glow daily thanks to the safety net ingredients, antioxidants, and essential fatty acids. It is necessary to use a broad-spectrum SPF of at least 30.
Treat
You need a daily go-to product to solve the most pressing issues with your skin. Spending money on the ongoing health of your skin is a wise investment, whether your objective is anti-aging or fading discoloration.
You should avoid using particular ingredients based on the main problem areas with your skin. For instance, if wrinkles are a concern, choose products with anti-aging superstars like alpha hydroxy acids. By lessening the visibility of fine lines, these substances make your skin appear younger.
See a Dermatologist In Gurgaon
A medical professional who focuses on all things skin-related is the best resource for helping you choose the appropriate skincare products. Make an appointment with a licensed dermatologist as soon as possible if you are serious about having healthy skin. Dermatologists have a profound understanding of the skin and a wealth of product knowledge and can guide you to get you started in the right direction.
For more details like this, you should visit businessnewsbuzz.